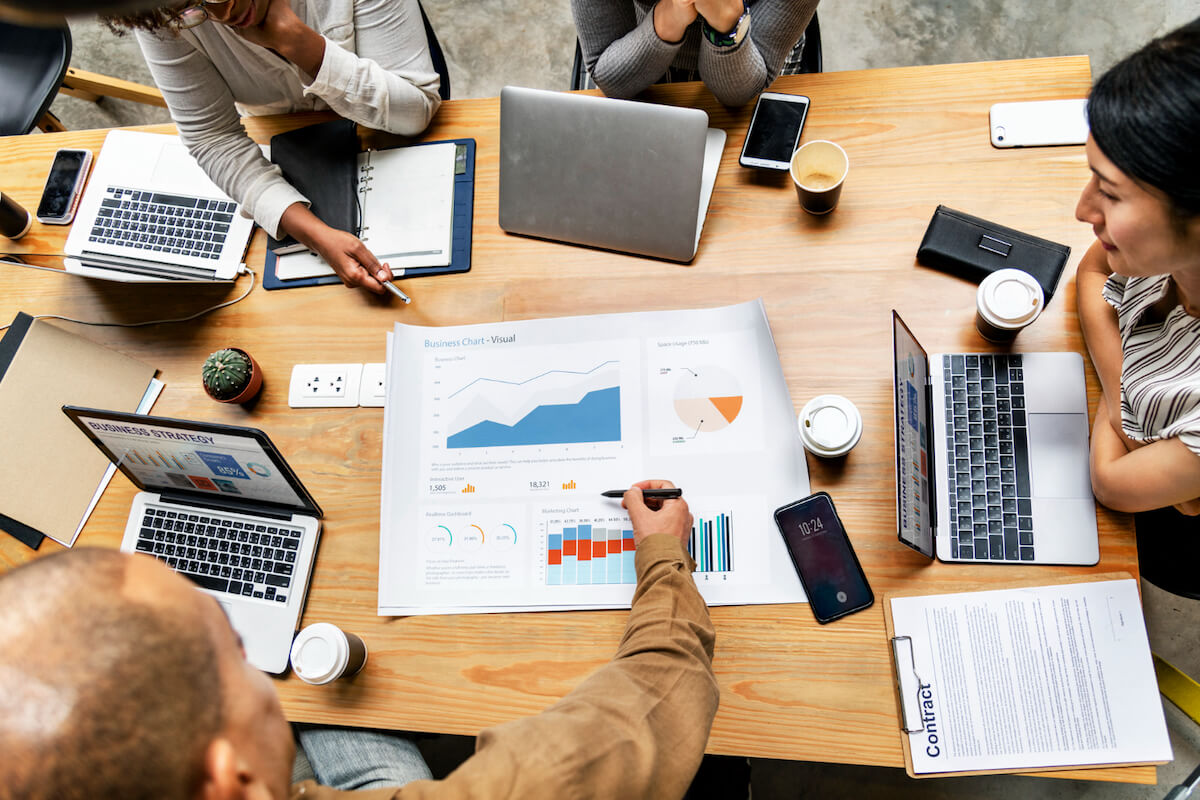 This is a fascinating concern for running a successful company. If you're a one-person business with a few clients and no plans to expand, your email and contact applications will probably be enough. Most businesses demand a lot more than that. It can be challenging to determine whether your company's actions warrant the investment in a real CRM system – you might wonder, "What is CRM, and Why is it Important to Business Success?" Another question we get is when a company should move from simple contact management to a fully functional CRM.
These indicators have been divided into two categories: Leading Indicators and Lagging Indicators.
The leading indicators are the first signs that you've outgrown your existing processing system and should start looking into a CRM.
The lagging signs indicate that you've outgrown your procedures and are likely losing money due to not keeping up with your present and prospective clients. Opportunities are not being taken advantage of, and decisions are being made slowly and without sufficient information.
5 Early Warning Signs drive your MLM Business toward CRM
Leading Indicator 1: You have multiple Team members who engage with prospects.
When two distinct personnel communicate with a customer about the same issue, it is one of the most inefficient uses of time. This is just as true in sales as it is in customer service. Making a consumer or client explain their problem multiple times is inefficient on two levels: it drains your company's resources and causes customer frustration.
How often have you been frustrated when you contact for service, and it appears that no one at the company has any idea what's going on? Indeed they don't have a network marketing CRM system that is integrated!
Leading Indicator 2: You are surrounded by Excel Sheets.
You have five or more Excel spreadsheets on your network, but only one individual can edit the contact information at a time. When someone finishes editing it, they holler in the workplace so that others can update it. Even better, you have seven distinct colors to indicate different things.
Isn't it much better to see real-time, up-to-date data and sort and filter it? To compile a list of important' service' accounts for a sales region. If you truly need to use a spreadsheet, you can export the data to Excel rapidly.
Leading Indicator 3: Your Prospect disappears when your Team member leaves the business.
This is one of the most frightening indicators for business owners. When a Team member quits, their commitments and contact information are taken with them. His replacement must start from the beginning, form a whole new relationship, and not open notes or review previous discussions.
This isn't a problem in a one-person firm, but once you have staff, you'll need a mechanism to transfer client information from one employee to the next.
Leading Indicator 4: Repetitive Follow-ups by Multiple Team members
You made a follow-up call to a prospect only to discover that she had already been contacted by someone from your team about the same opportunity earlier that day.
If your client is wondering why you and your teammates don't talk to each other more internally, you're spending time calling people who have previously been called. There is a drive towards a CRM, as you can see.
Leading Indicator 5: Declining Sales funnels
Trying to predict when and where new revenue will arrive makes you nervous. Only erroneous spreadsheets or call reports can reveal additional sales opportunities' might' be on the horizon. Hope isn't a viable option. The sales cycle is lengthening, and valuable resources are being spread too thin by pursuing unqualified leads.
Those who use successful CRM systems have a set of sales processes in place to move opportunities through the pipeline, improve sales performance, and forecast future revenue.
Why does your MLM Business need a CRM?
As measured by a customer relationship management (CRM) strategy, customer retention should be a top priority for every company, including network and multi-level marketing. Often, network marketing and multilevel marketing CRM focuses too much on obtaining new prospects and not enough on customer retention. Because more of the residual revenue resources vital to network marketing organizations are kept, retention-focused customer relationship management for MLM CRM or network marketing CRM plan will be more successful.