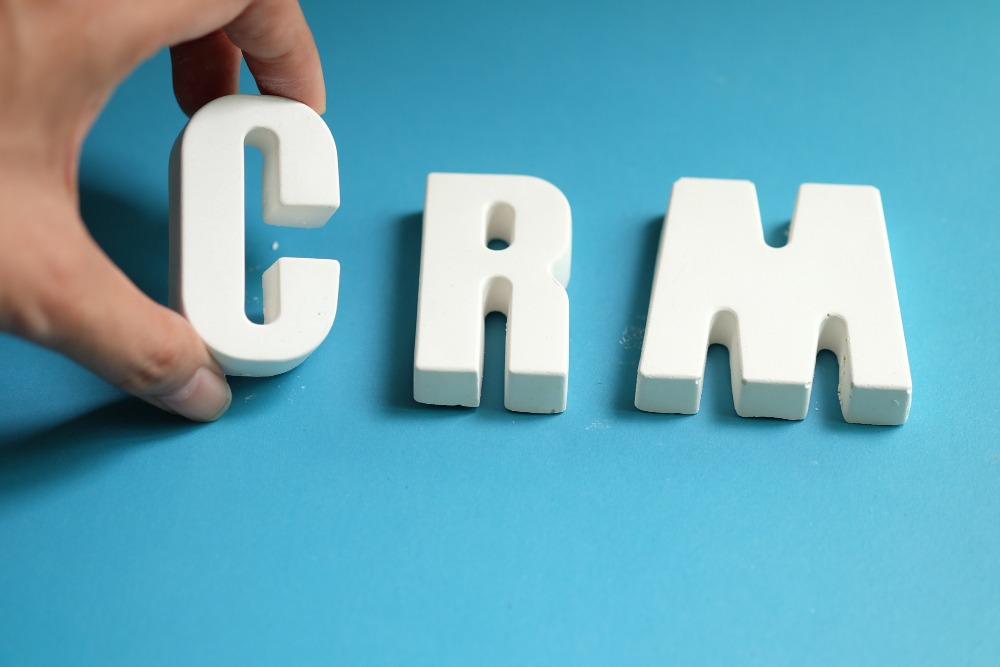 CRM app for MLM is an important part of today's network marketing business's automated marketing strategies. Customer retention, as measured by a customer relationship management (CRM) strategy, should be a top priority for every firm, including network marketing and multi level marketing (MLM). An excellent CRM for Multi-Level Marketing is one that offers a straightforward and dependable solution. So that the owner may run his firm more efficiently and systematically.
CRM is dependable and maintains an active connection with you and your consumers. In general, network marketing CRM and MLM CRM focuses largely on generating new leads while neglecting to prioritize customer retention. But, at Simple prospect we give an equal weightage to both the activities as it's a must to run the MLM business in a balanced way.
What is Customer Relationship Management (CRM) Software?
CRM (Customer Relationship Management) software is a straightforward and effective tool for navigating the different processes involved in running a business. It covers a wide range of tools and software designed to help organizations manage client information from lead creation to converting them into loyal customers and gaining easier access to client data.
Why does an MLM business need a CRM?
CRM app engages your team by providing quick communication and on-demand data to help sales and marketing teams work better.
1. Be consistent in your approach.
You may access your information with the CRM app from any internet-connected device, anywhere in the world. Whether you manage your emails, tasks, and calendars on your own or using CRM software, all of the above may be kept up to date and controlled in one location.
2. Keep track of your accomplishments and progress.
It's challenging to keep track of all of your projects and developments. CRM will assist you in keeping track of all work and developments with the appropriate clients or leads.
3. Keep your data safe at all times.
If you keep track of your information on notepads, notes books, calendars, or other systems, there's a good chance you'll lose it at some time. CRM, on the other hand, can help you avoid losing data.
4. CRM is a Sales Multiplier
CRM MLM app allows you to ensure that not just repeat clients, but also new buyers, see your goods. Your profit margin will improve as a result of this.
Top 5 CRMs for Network Marketing Business
1. Palmtree.com
Palmtree is a free business CRM for Network marketers to make their day-to-day tasks streamlined and easy. Easy interface but some of the features seem limited.
Features:
Contact Management
Trackable Messages
To-do Lists
Manage Sales Funnel
Manage your Team
Manage Resources
Many more….
Pricing:
Palmtree's Paid service ranges between £12-25
2. Simpleprospect.app
Great app for MLM or network marketing. If you are looking for simplicity with not too many overwhelming features then this app is definitely worth a try. This has been around for a couple of years and has many positive reviews in the app store.
Most importantly they are releasing new features every few months and their customer service is exceptional. For just $5.99 a month ($39.99 for a year), it is worth a try and you can also get a free trial for a premium service. Simple prospect is available for both Android & iOS devices.
Features:
Simple Interface
Import contacts from Excel sheet or Phonebook
Track your Prospect
Track tasks for your team
Scan Business Cards
Export Contacts to Excel
Set Activity goals with Calendar management
Notes Management
Mass Texting to Contacts with Ready to use Templates
Onboarding Checklist for New Enrollments
Client management for products
Many more….
Price:
Simple Prospect MLM CRM app gives you a Free version for Basic use and a Free trial for the Premium version which costs you only $5.99/month after the free trial period.
3. Infinitemlmsolution.com
Easy customization, automatic payment, SMS, E-Pin, E-Wallet, Website replication, E-Commerce, Multi-Currency and Multi-Language, Backup System, and many more features are included in this MLM CRM software package
Features:
Easy to use
Fast, Reliable, and Secure
Customizable
Lead capturing
Multi-user Role management
Sales and Income Report
Many more….
Pricing:
Infinitemlmsolution.com software's price starts at $700 for the basic plan
4. traktivity.com
With traktivity.com, you can find, build and make relations with your prospects stronger using its multiple beneficial features.
Features:
Manage your Prospect
Manage your Customers
Support your team member
Conquer your Calendar
Integrated collaboration with your business partners
Many more…
Pricing:
traktivity.com pricing is $12.99/month or 139.99/year
5. teamzy.com
Teamzy.com is a CRM software that eliminates the need for you to think and plan in this industry, allowing you to be very efficient with your time.
Features:
Import your friends and contacts from Facebook
Daily out-reach with an inbuilt tool
Reminders for follow-ups
Lead capturing
Ready to Use Dynamic Scripts
Tracking of each Conversation
Many more….
Price:
teamzy.com's pricing starts at $29.99 per month
Conclusion
A Network Marketing business has too many things to manage and doing it manually has many chances to have human errors and it is also a time taking process and a tedious job too. With a CRM app, you can multiply the performance and focus on your real job rather than doing repetitive work. While choosing such a CRM you just need to focus on the features you require as per your need and the cost that suits your budget.